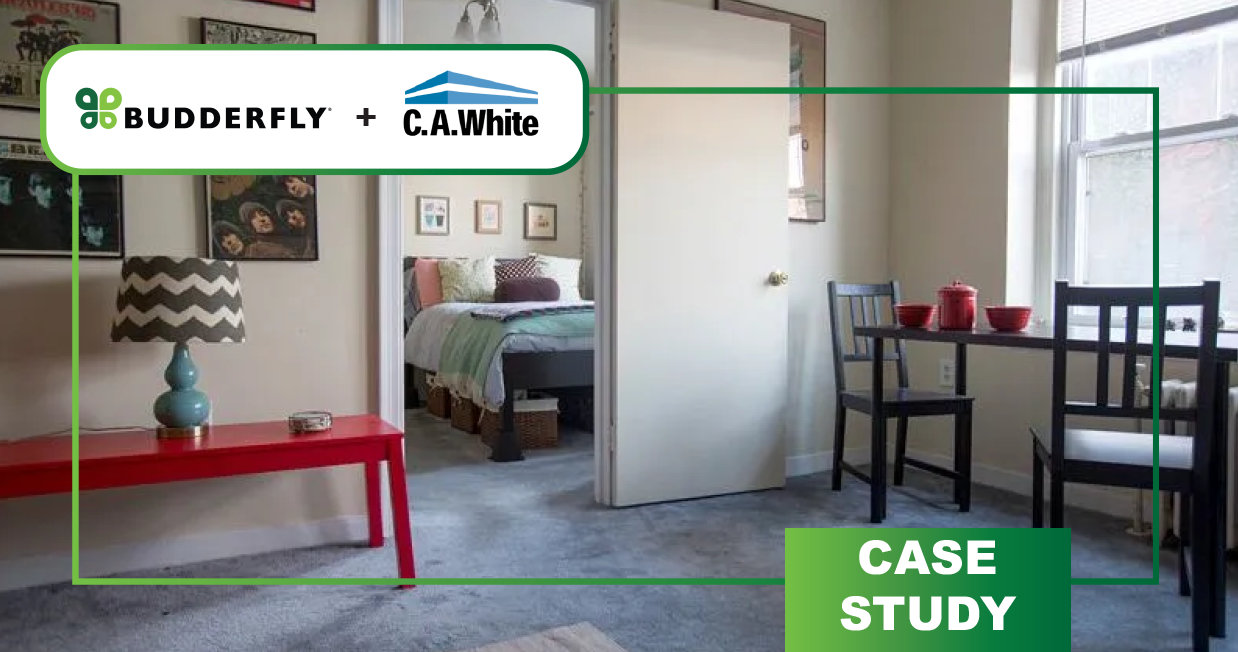 SUCCESS STORY: How a real estate office reduced energy use by 35% with energy-efficient upgrades.
Budderfly
+ C.A. White
How
a real estate office
reduc
ed
energy use by 35%
with energy-efficient upgrades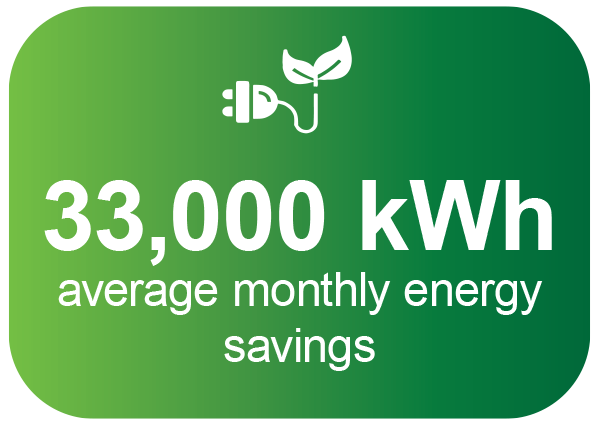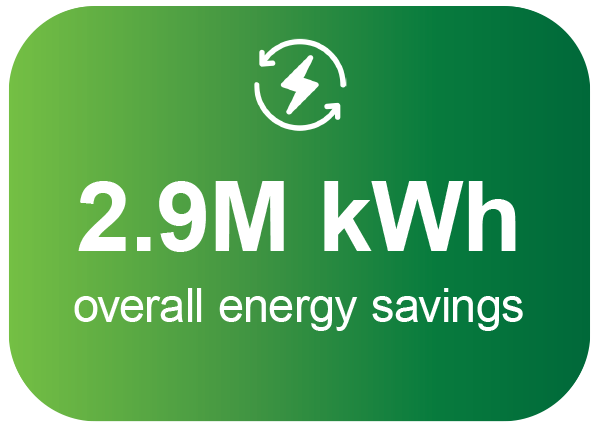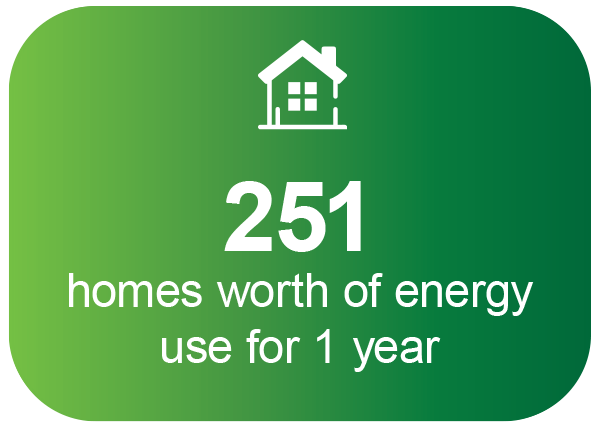 THE CHALLENGE
C.A. White is a real estate development and management company with 20+ office buildings, retail properties, and apartment complexes throughout New York City and Connecticut. They wanted to modernize a 34-year-old, 77,000 sq. ft. office building on one of their properties, the Hamden Center II Complex, to increase energy efficiency, simplify operations for their staff, and create superior tenant experiences.
THE SOLUTION
After a thorough on-site assessment and analysis of the Hamden Center II complex, Budderfly provided an ecosystem of solutions for the property to deliver unprecedented energy savings and a full range of operational and environmental benefits—at zero cost to C.A. White.
Budderfly replaced fluorescent and incandescent fixtures with specially designed interior and exterior LED lighting systems. Energy monitoring and management systems were optimized to allow for complete remote tracking and control, with alerts and alarms for any irregularities. Budderfly performed multilevel reprogramming and upgrades to heating and cooling systems, and integrated energy demand response timing and controls to distribute energy usage across the lowest-cost times of day.
RESULTS
Budderfly provided 100% of the capital and equipment and performed all the installations and upgrades.
By the winter of 2020, the Hamden Center II complex reduced overall energy usage by 35%. In the first year after installation, actual energy savings increased every month compared to the historical averages. Budderfly's systems and controls are helping the C.A. White to save about 400 MWh of electricity each year. Plus, Budderfly's 10-year capital investments for C.A. White will be greater than $300,000.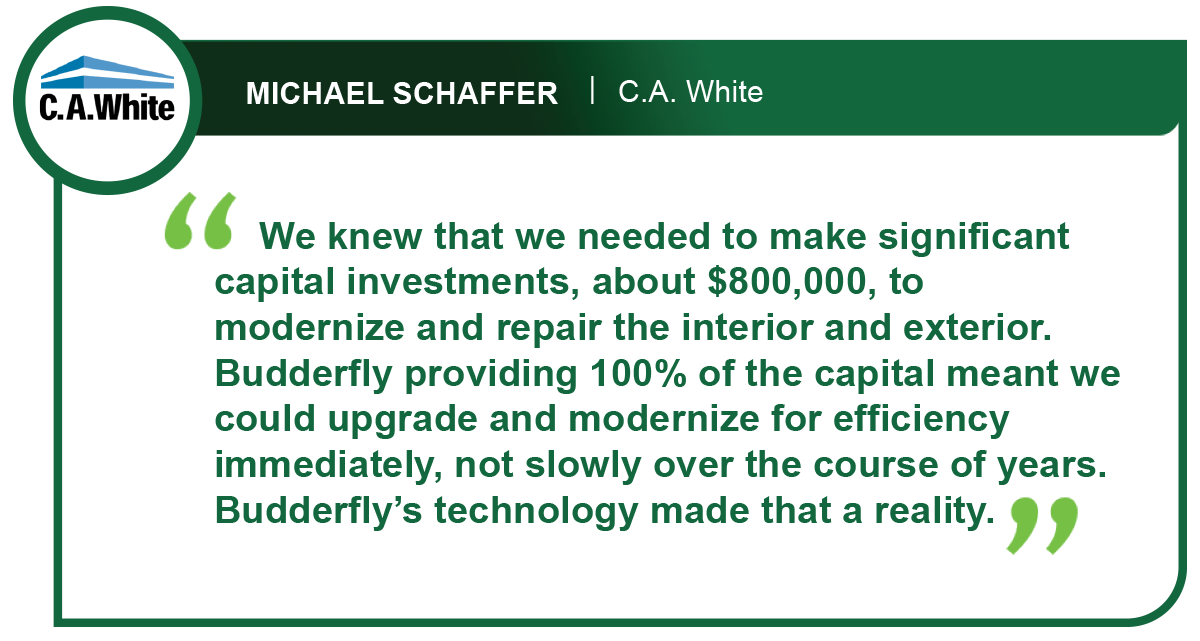 Learn More
Contact us at energy-team@budderfly.com to learn how you can get started.