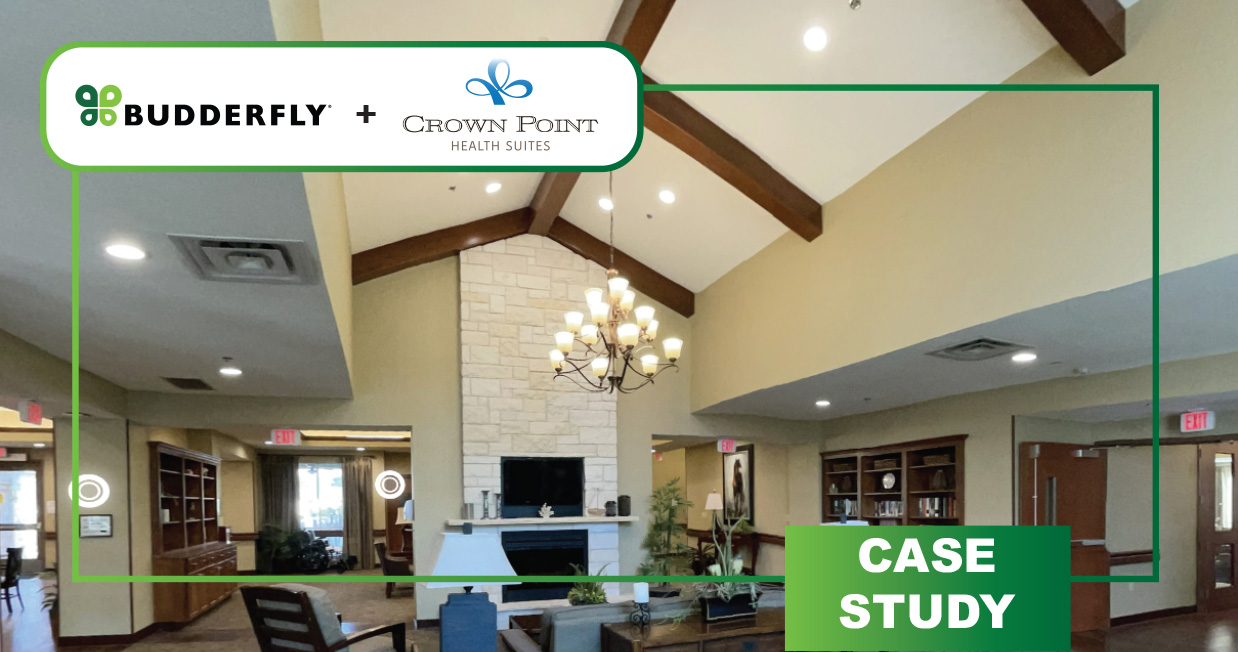 SUCCESS STORY: 3,500 lighting enhancements made at no cost to Crown Point for better efficiency.
BUDDERFLY BRINGS ENERGY EFFICIENCY TO CROWN POINT
3,500 lighting enhancements made at no cost to the facilities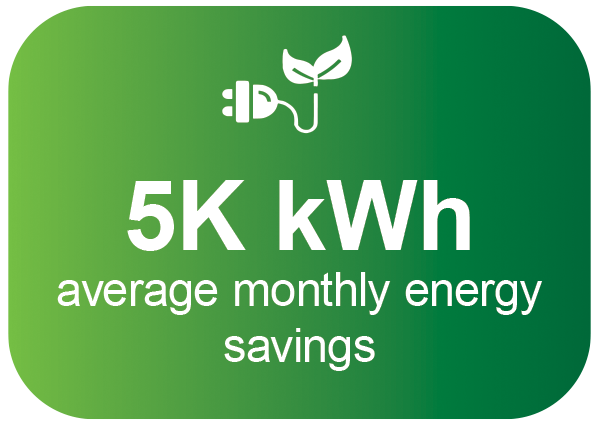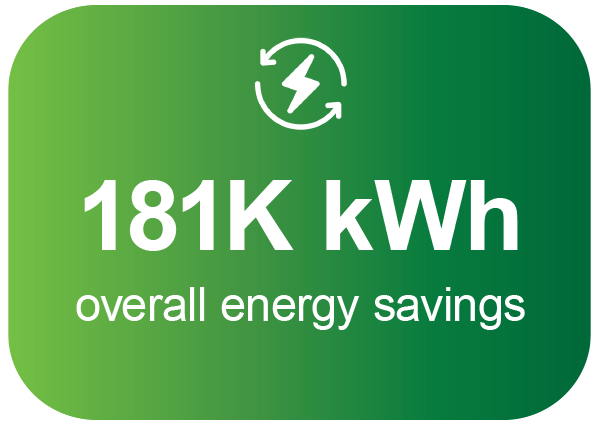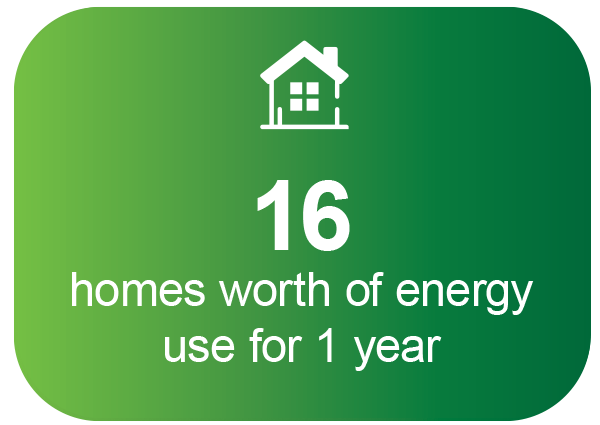 THE CHALLENGE
Crown Point wanted to bring the energy efficiency of their facility up to the same high standards they set for patient care. When the facility was built, Crown Point opted for inefficient florescent and incandescent bulbs that resulted in mismatched tubes, varying in brightness and hue. Not only was the result aesthetically displeasing, but poor illumination risked accidents, and frequent component replacement drove high maintenance costs. Crown Point had already spoken with competitive vendors and found the upfront capital costs of updating their lighting, HVAC system, and thermostats too expensive for them to handle themselves.
THE SOLUTION
Budderfly's no-risk solution model, technology, monitoring, and expertise provided upgraded facilities and improved energy efficiency to Crown Point with no upfront cost.
Budderfly then installed over 3,500 commercial-grade LED fixtures, ballasts, dimmers, plates, and bulbs guaranteed for long-term use, with an obligation to replace any defective fixtures or failed bulbs. We also helped the facility conserve even more energy by implementing Passive Infrared (PIR) occupancy sensors to detect when a room was (and wasn't) occupied and automatically adjust the lights accordingly.
RESULTS
Budderfly was able to make these enhancements very quickly, with no disruptions to Crown Point's daily operations and patient care. Crown Point Health Suites are now brighter, more comfortable, and more energy efficient than ever. Additionally, the updates minimized maintenance costs and time for Crown Point, freeing up staff to focus on more important matters.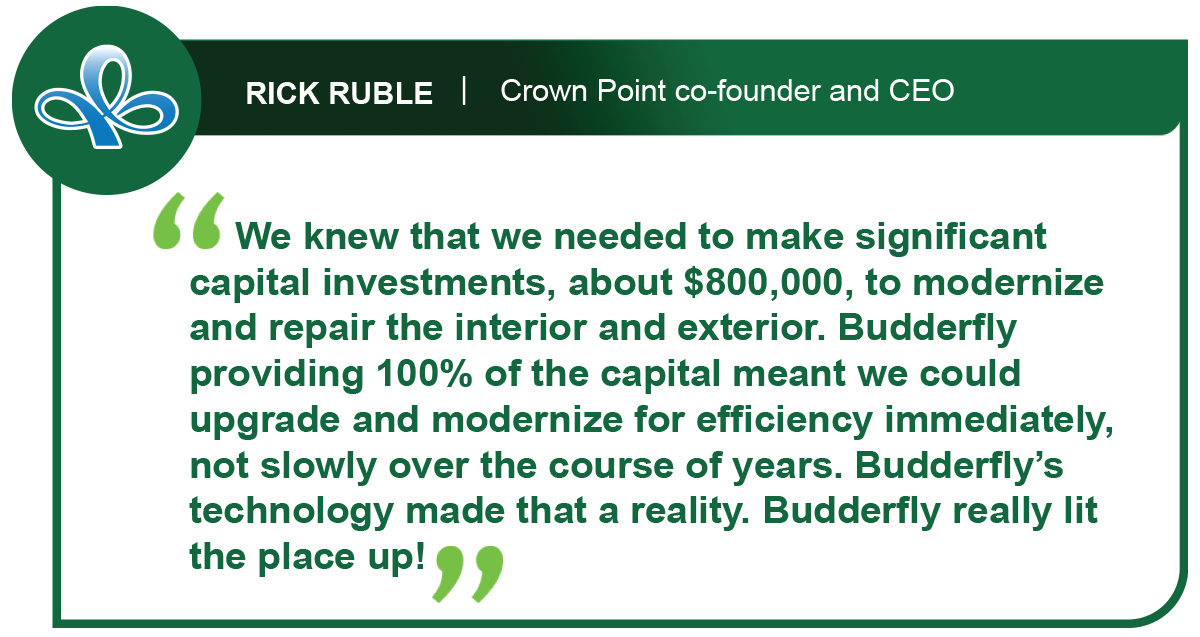 Learn More
Contact us at energy-team@budderfly.com to learn how you can get started.