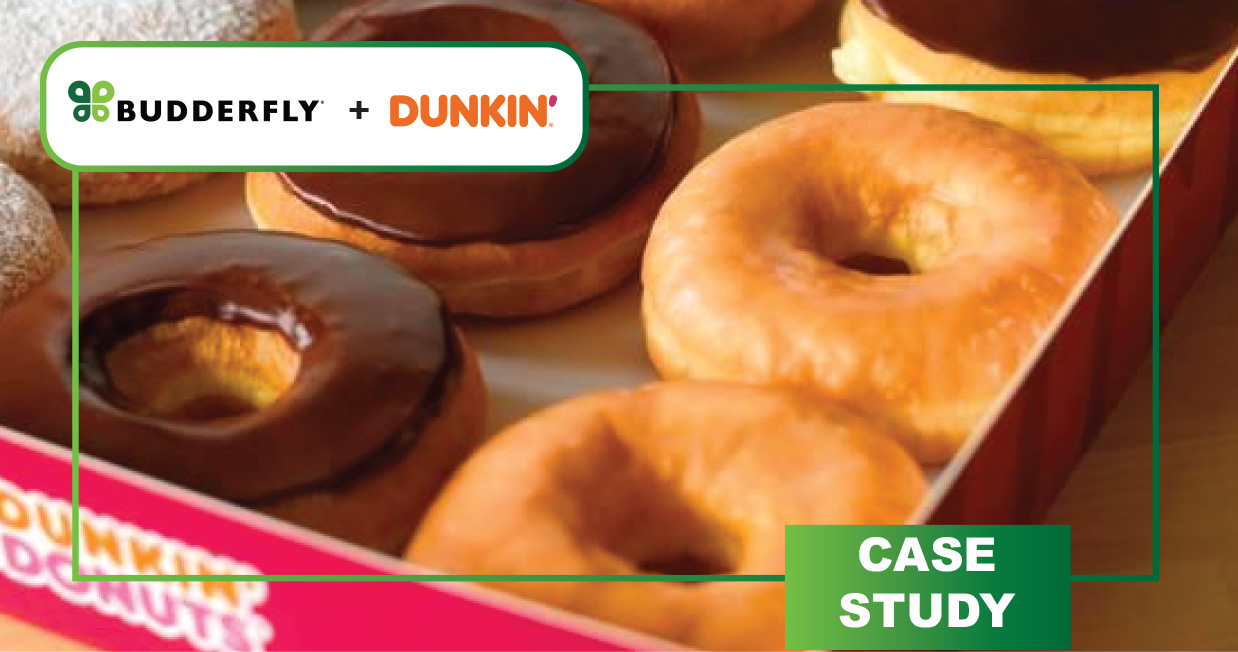 Budderfly's Ultra-High-Performance HVAC System leads to better experience and donuts.
From Pilot to Success:
How Sean-Paul

Ferrera

Transformed

his

Dunkin'

Locations

with

Budderfly
THE BACKGROUND
In 2020, Sean-Paul Ferrera found himself in search of a solution to help drive energy consumption down across his Texas Dunkin' locations. Frustrated by the process of finding providers, especially when it came to equipment maintenance, Ferrera partnered with Budderfly to pilot energy-efficient upgrades at one of his San Antonio locations in hopes of discovering a scalable solution that he would eventually implement at the others. Budderfly provided Ferrera with all the data reports about his store's performance to help him understand how his store consumes energy, monitoring each piece of equipment, for more tailored solutions. Since then, Ferrera has partnered with Budderfly to re-lamp stores and parking lots, put individual energy monitors on his circuits, and install new energy-efficient equipment at all six of his locations, reducing energy usage by at least 10% at each store.
THE CHALLENGE
As a Dunkin' franchisee and member of the Inspire Brands' Sustainability Subcommittee, Ferrera had a goal of discovering energy efficient solutions that would work for his stores, and for other franchisees' locations. However, franchisees often cannot afford the time and capital needed to buy and install upgrades to improve the efficiency of their buildings. Ferrera's goal was to implement a solid energy infrastructure that made sense for all his locations and could easily be replicated as he added new stores.
Finding a solution to provide both the capital and scalability would ultimately solve another operational obstacle— comfortable customer and employee experiences.
THE SOLUTION
Budderfly offered Ferrera extensive industry expertise, pinpointing exactly what upgrades would be most effective for easier and more cost-effective sustainability enhancements at his locations. Budderfly provided all the capital for the upgrades, allowing Ferrera to cut utility bills without the financial stress he would have incurred had he not worked with an energy-as-a-service partner. Over the past three years, his stores utility costs have been reduced by at least 10%, leading to his interest in piloting Budderfly's Ultra High-Performance HVACs at one of his locations.

PILOTING BUDDERFLY'S ULTRA HIGH-PERFORMANCE (UHP) HVAC SYSTEMS 
Budderfly's UHP system decouples the traditional rooftop HVAC unit into two components: energy recovery ventilator and variable refrigerant flow system. The energy recovery ventilator brings in 100% outside air, while reutilizing the air that is being exhausted and recovering energy from it. The variable refrigerant flow system then takes the air which the ventilator brings in and cools it or heats it based on the needs of the space.
Since his April 2023 UHP HVAC installation, Ferrera's saved approximately $1,000 a month in utility bills at the pilot location. Plus, compared to another one of his Dunkin' stores, 3.5 miles away, similar in size and construction with standard HVAC installations, the store saw a 60% decrease in energy usage. Partnering with Budderfly resulted in significant cost and energy savings as well as a host of other benefits, including:

Budderfly provided the capital for Ferrera's upgrades, including brand new Ultra High-Performance HVAC equipment, installation and more. On average, Budderfly invests $35,400 in each Dunkin' location, allowing owners like Ferrera to access key sustainability and savings metrics and preserve their capital for other operational priorities.

Not only has Ferrera saved money and reduced his restaurant's energy use with the new UHP technology, but the donuts taste better. Budderfly's Ultra High-Performance system has helped stabilize internal air temperatures and reduce humidity, leading to donuts that stay fresh for longer.

With traditional HVACs, the system constantly runs and stops to meet the temperature that the thermometer is set at, meaning a customer who may be sitting under a vent has cold air blowing directly onto them. With UHP units, there's a steady flow of air conditioning in the upper portion of the space, opposed to blowing down. Ferrera's store maintains an ambient temperature of 72-degrees consistently with less moisture in the air, while still improving air quality.
Dunkin' + Budderfly's UHP vs HVAC RTU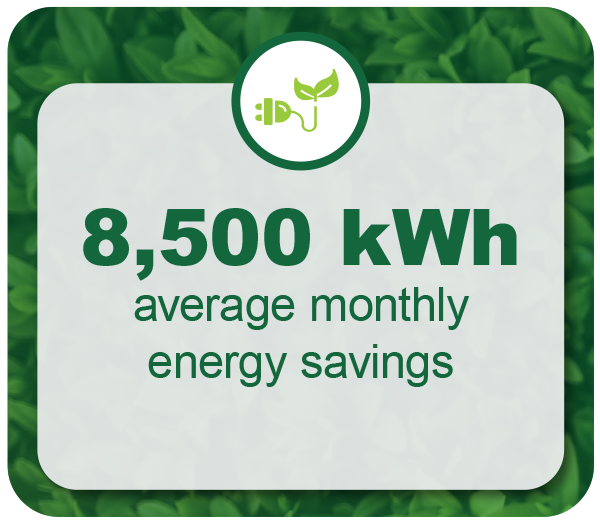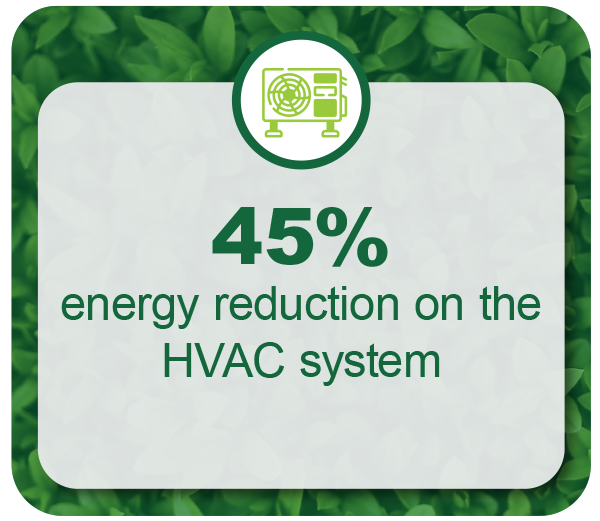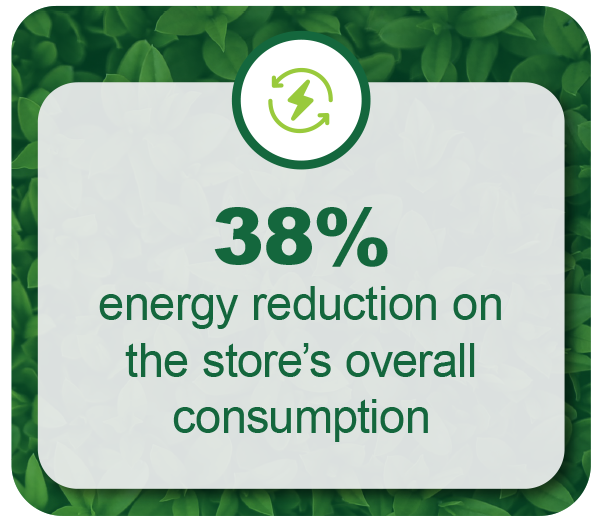 Dunkin' + Budderfly's HVAC RTU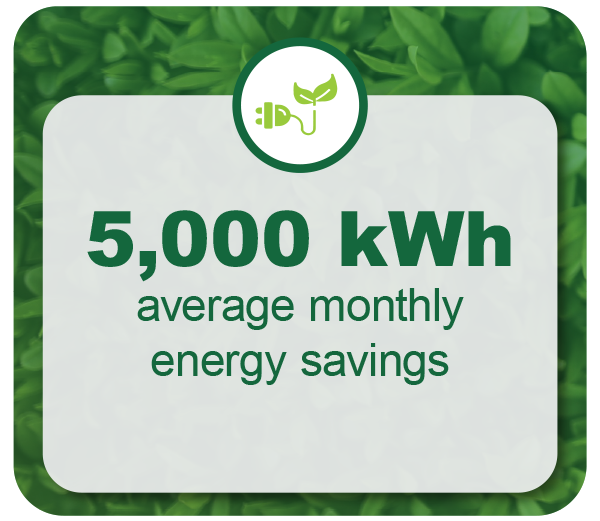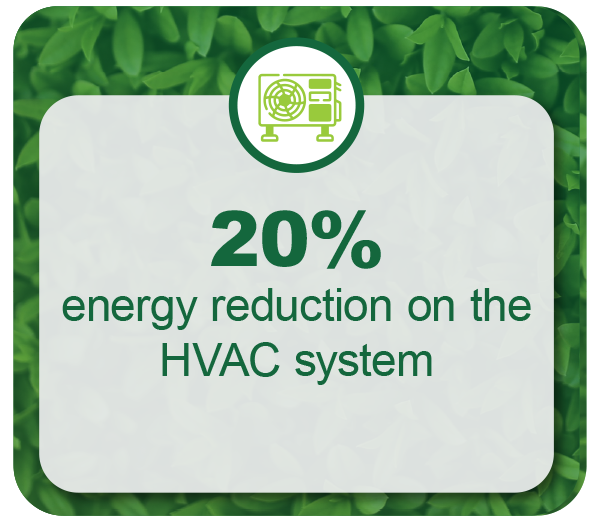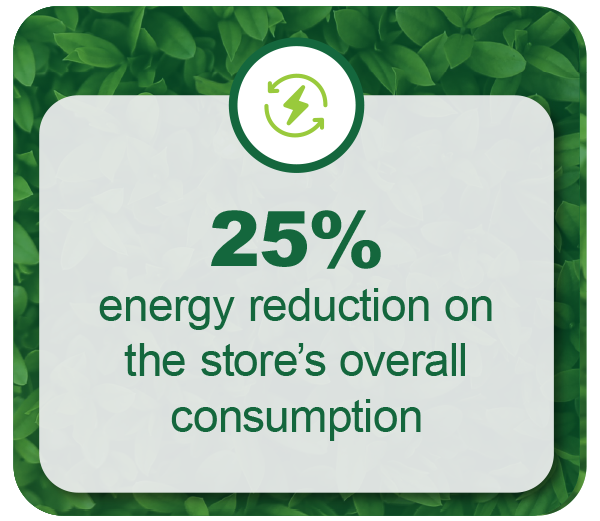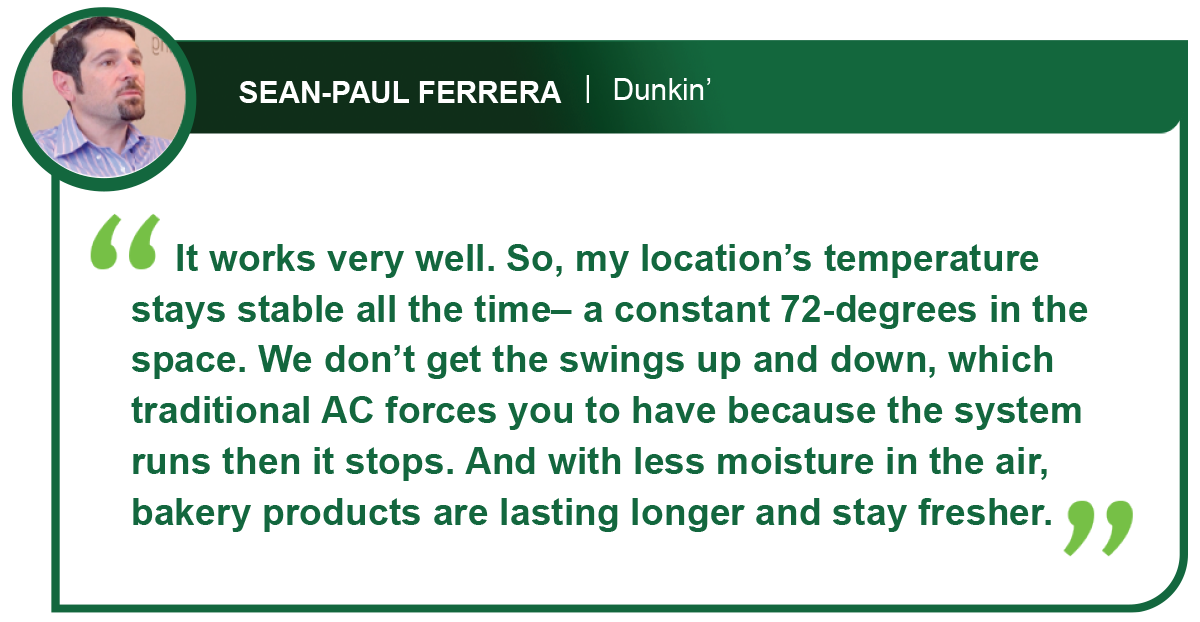 RESULTS
Sean-Paul Ferrera's partnership with Budderfly not only resulted in significant cost and energy savings but also elevated the customer experience and product quality across his Dunkin' locations.
Learn More
Contact us at energy-team@budderfly.com to learn how you can get started.