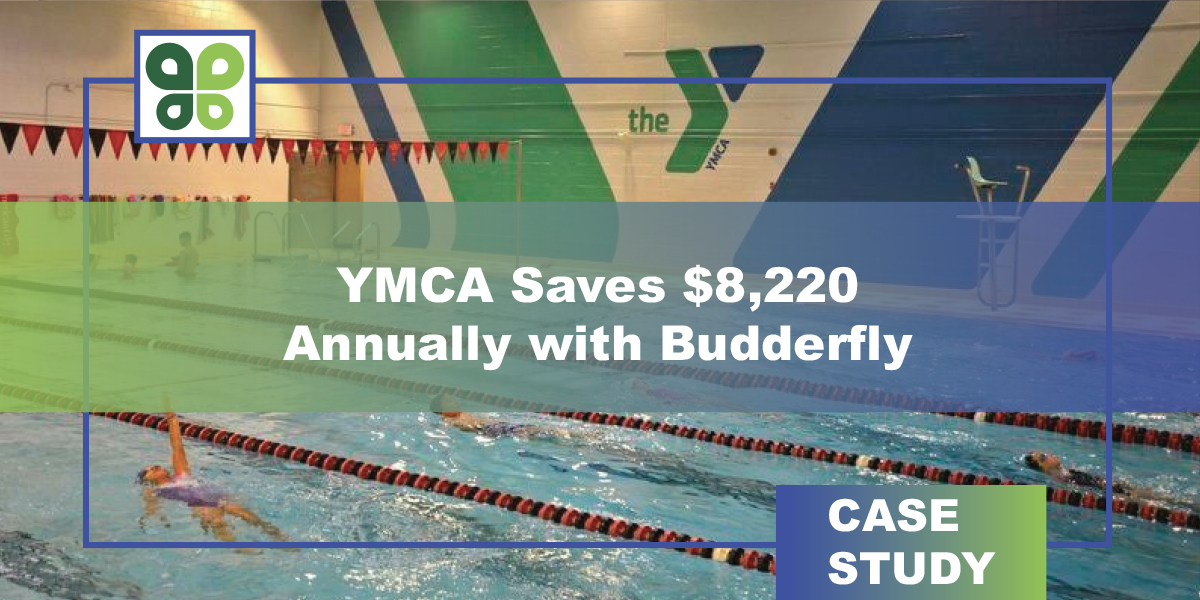 Success Story: YMCA Saves $8,220 Annually With Budderfly
CHALLENGE
Lighting and cooling the YMCA of Southwest Kansas's 68,000 square foot facility was difficult and expensive, and aging equipment and budget constraints were adding to the problem. In a single month, the YMCA was consuming 11,208 kWh. Plus, replacing worn-out bulbs seemed to be a perpetual process costing thousands of dollars.
SOLUTION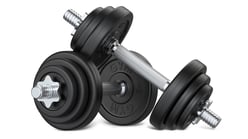 Budderfly provided a holistic solution, including 100% of the capital, equipment, and installations to transform the YMCA into an energy-efficient facility. After an assessment, Budderfly computed the energy use reduction based on upgrades to lighting and HVAC units and guaranteed that the YMCA would receive these upgrades at no cost. Budderfly's unique, savings-financed model also allowed CEO Chad Knight to approve the process and move forward promptly, without the usual budgetary allocations and piecemeal installation approaches.
OUTCOME
Budderfly made upgrades quickly, with no disruptions to member services. Once installed, the energy efficient upgrades resulted in significantly less energy usage by the YMCA facility—saving an estimated 82,200 kWh and $8,220 annually. In the course of their program, the YMCA has reduced their energy usage by 16.6% and saved 177,797 kWh, the equivalent of driving 316,730 miles.
"For the capital investment, we would have been doing for 10 to 12 years what Budderfly did for us in a matter of 3 weeks. It was a no-brainer for my committee because we had nothing to lose. Budderfly came up with the capital investment, it was just a huge benefit to have the money put upfront for us to make a difference in our facility, make a difference for our members, and most importantly—get the energy savings on the HVAC equipment so it was not running at full capacity all the time!"
177,797 KWH

TOTAL SAVED

$31,762

TOTAL SAVING
TECHNOLOGY IMPLEMENTED


LIGHTING UPGRADES
Retrofitted 45 400W MH recessed fixtures with 150W LED Corn Cob lights




Retrofitted 9 100W MH recessed fixtures with 54W LED Corn Cob lights




Retrofitted 30 Surface Mount fluorescent T8 fixtures with LED Lightbars and LED T8 Tubes




Replaced 36 2x4 T5 high-bay fixtures with new, high-efficiency LED fixtures


HVAC UPGRADES
Installed NexRev Variable Frequency Drives on 6 units, which make constant small adjustments to control power and temperature with maximized performance and efficiency

Installed HVAC Chips in 7 units to regulate performance and extend the unit's lifecycle
Area

Material and Labor Costs

Estimated Annual Energy Savings (kWh)

Estimated Annual Utility Cost Savings

Total Savings

Racquetball Courts

$4000
$1395

11,874
$1,187
$6,582
Pool Area
$7250
41,380
$4,138
$11,380
Ed Lewis and Youth Fitness Centers
$2445
5,470
$547
$2,992
Basketball Court and Gymnastics Area
$8460
23,482
$2,348
$10,808
Total
$23,550
82,206
$8,220
$31,762
Featured Image By Ryan Hutton - Own work, CC BY-SA 4.0
Learn More
Contact us at info@budderfly.com to learn how you can get started.